Quality System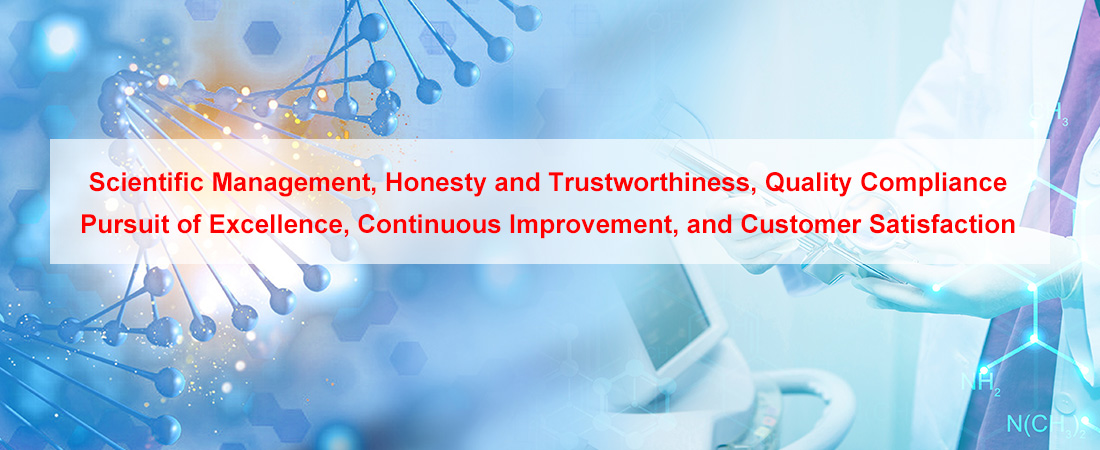 Our Quality Policy: Scientific Management, Honesty and Trustworthiness, Quality Compliance, Pursuit of Excellence, Continuous Improvement, and Customer Satisfaction.
  (1) Scientific management: Establish the quality management system with scientific management methods and ensure the effective operation of the quality management system;
  (2) Honest and trustworthy: In strict and honest manner, strictly implement the "Good Manufacturing Practices" and the relevant laws and regulations on drug management, regard safety production and product quality as the life of the company;
  (3) Quality compliance: organize design, development, production and sales based on the principle of quality compliance;
  (4) Pursuing excellence: In the spirit of enterprising innovation, strengthen the role of responsibility and ability, fully integrate resources and achieve excellence;
  (5) Continuous improvement: With the work style of continuous improvement, the product quality is controllable, safe and effective as the eternal pursuit of the company;
  (6) Customer Satisfaction: Adhere to the customer-oriented work tenet, strengthen service awareness, eliminate all hidden dangers that may affect product quality, and continuously improve customer satisfaction.
  2. Construction of quality management system
  We has established a quality management system according to the current edition of the domestic and international pharmaceutical industry, such as the "Good Manufacturing Practices" (GMP), drug management related laws and regulations and technical specifications, we have established the company's quality policy and quality objectives. The quality management elements are used throughout the life cycle of product development, technology transfer, commercial manufacturing, and product delisting.
  We have set up a quality management department directly under the leadership of the person in charge of the enterprise, fulfilling the functions of quality management, supervision and control, ensuring the effective operation and continuous improvement of the quality management system, and bringing the quality management level of the enterprise into line with the international level and reaching the international advanced level.At the same time, it promotes the process of drug innovation compliance and internationalization, develops high-end pharmaceutical products and realizes industrialization, ensures product quality to meet customer needs, and makes due contributions to the health industry.